We've had a pretty good year, and this morning, before I arise to mess up the living room with wrapping paper, I thought I'd reflect just a little bit about just how good it has been.
Keeping to the main theme of this blog, we've managed to overcome a few hurdles and get Louie back in the game once again. This was no small feat, and required the help of many strangers and cyber-friends throughout the continent of North America. Thanks to their (your) efforts, I was able to purchase over 500 cans of a food that is no longer being made (at least not in the way it was made before) which was the only food we had found that Louie could eat.
Thanks to the time that bought us, we were able to do sufficient diet trials to find that Louie could eat tofu, and that we could mix tofu with a balanced, dehydrated base to create a protein rich, balanced meal for him. Mixing that with the food we have in storage will likely keep him going for the rest of his natural lifespan, if we're lucky enough to not encounter another major relapse in his lymphangiectasia.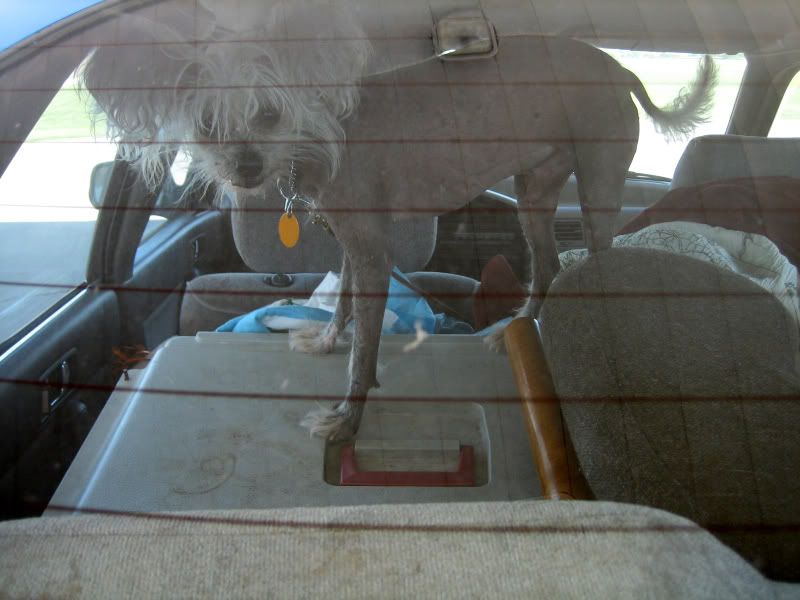 So, we have received the best gift of all for this holiday season: The gift of life and love and the continuing companionship of my dearest and best friend. Louie has been with me through a lot; in 2006 I packed him up into my little Subaru with whatever else would fit in there, and together we crossed the continent to start a new life in Sacramento, California.
And what a new life it has been! I have met and married a wonderful man, begun a new career with the University of California, and managed to put some unfortunate baggage into the past. Our lives are not without stress, and far from perfect, but things are relatively stable and sane. Louie has been a big part of my life, all the difficulties that preceded the move (and the joyfulness before that, too, which seems distant, but is still remembered). He's been the one consistent thing in my life when everything else seemed to be falling apart. So it is a great delight to see him sitting here next to me on this fine, Sacramento Christmas morning, knowing that the worst, for him too, may actually be over.
From my heart to yours,
Happy Holidays!